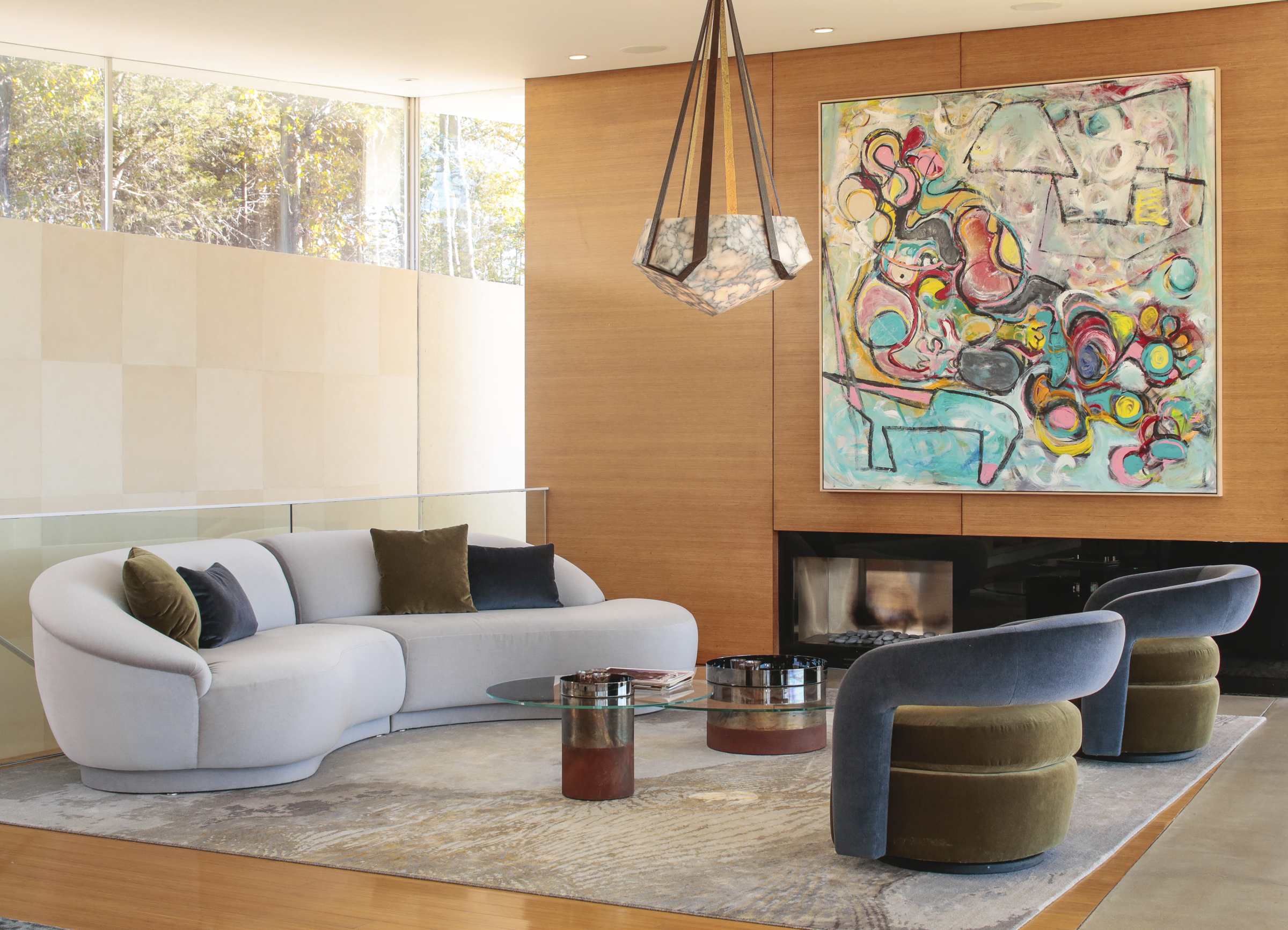 Spotlighting internationally renowned design studio DOMUS by Maud Ferrand
US based interior designer Maud Ferrand first approached Riviere at Decorex back in 2016. She was particularly looking for inspiration for an amazing project 'Butterfly House' on the Hudson River in upstate New York, a 3,000 sq ft renovation of an iconic hill top house with sweeping views over the Catskills designed by architect Joel Sanders.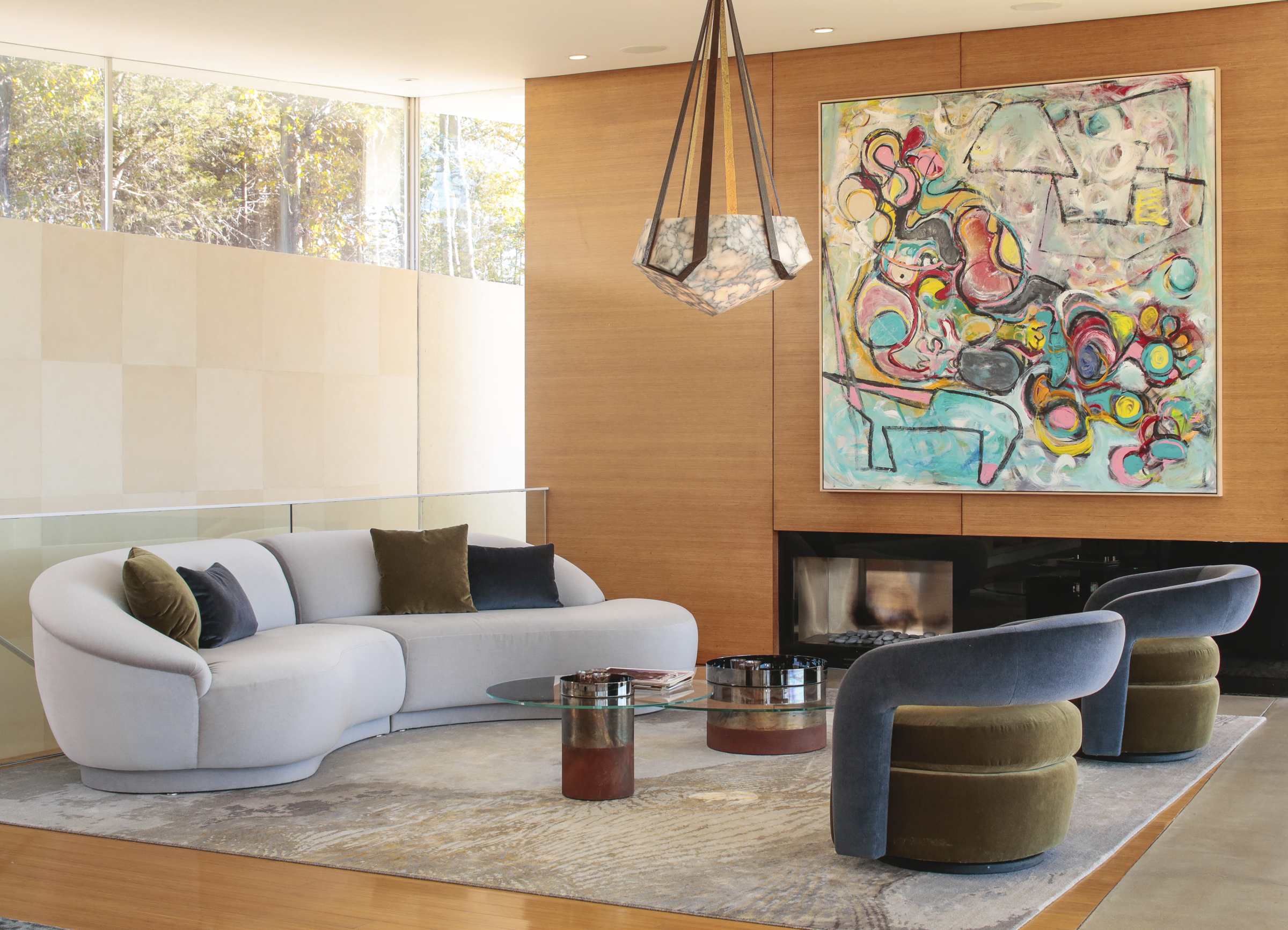 Designer Maud Ferrand describes the project:
"The owner of the property is an art collector and design enthusiast and wanted Maud to find niche, luxury interiors companies to create unique pieces for his new countryside retreat.
I selected and customised four rugs from the Riviere collection but the most interesting part of the project was an amazing bespoke creation for the living room inspired by the ethereal works of US artist Tracie Cheng. Riviere were heavily involved throughout the design process, although we were working at a distance they were able to generate CGI visuals and arrange for colour boxes to be sent to me to finalise colours and the artwork which was fantastic. The end result was a stunning and acclaimed project, the house was filled with wonderful furniture and objects and really stands out as an example of clever and original interior design."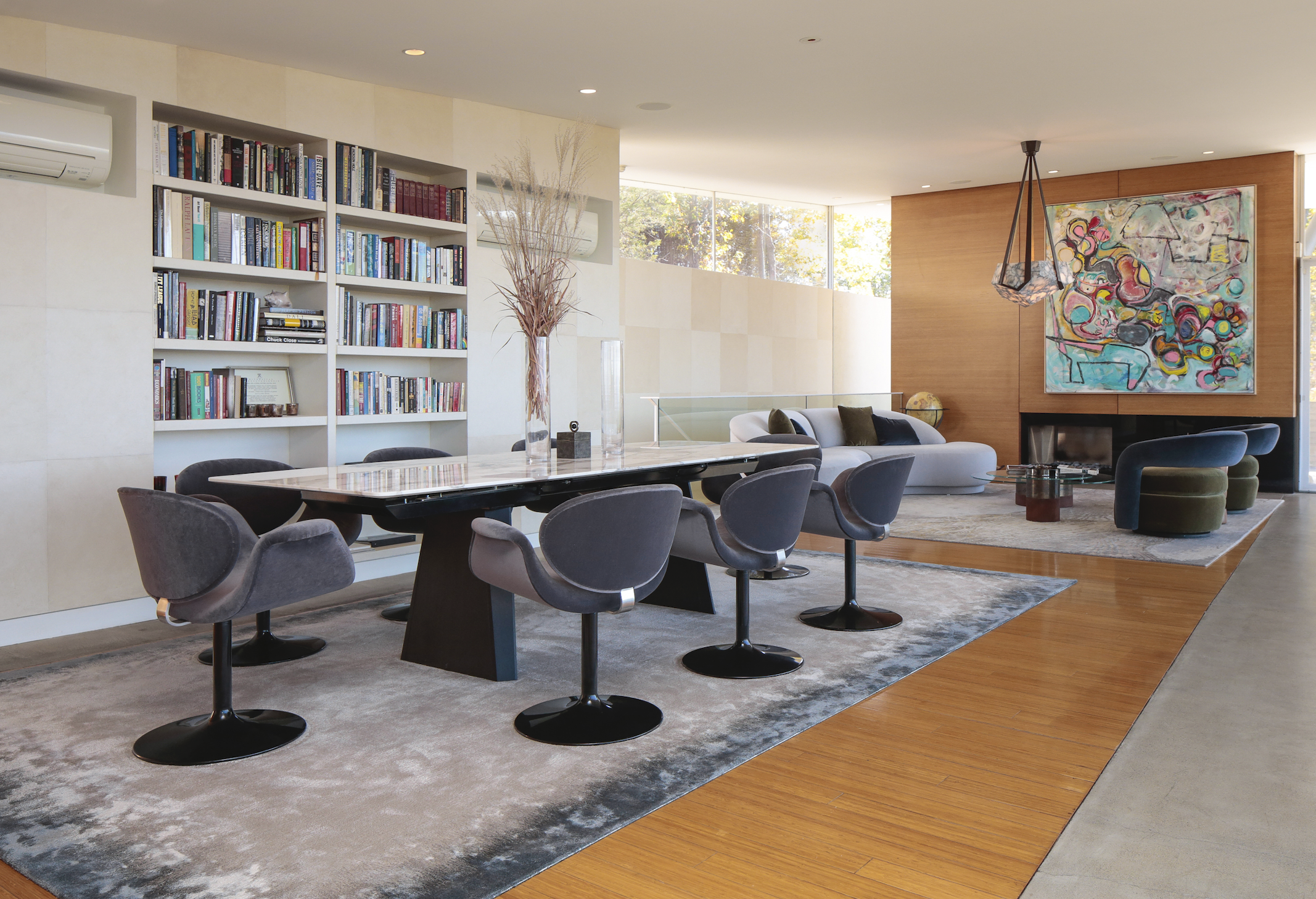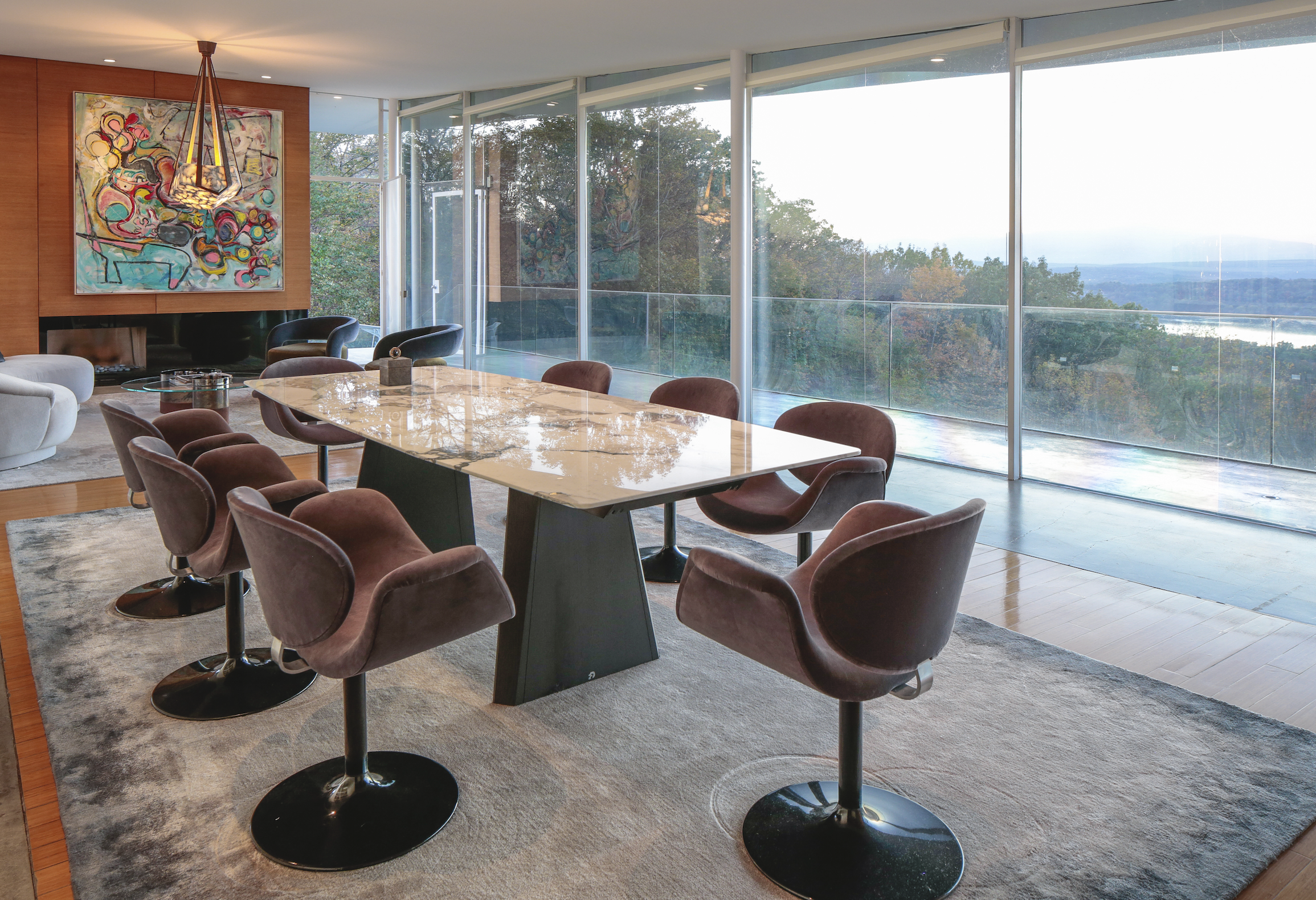 We are thrilled to have worked on such an engaging project as the Butterfly House with Maud Ferrand and it is always a huge pleasure and excitement to work on custom pieces with our clients. Creating bespoke rugs is hugely rewarding and enjoyable, it's not just a work of floor art but a tool that a decorator can use to really express their individuality and ethos through an interior.